27
09
2009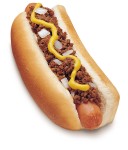 image from bbs.chinadaily.com.cn, surprised?
There was a funny video from a comedian at zug.com who wants to bring Wonder Bread (8 to a pack) and Oscar Meyer (10 to a pack) to a number that's in sync with each other, eventually agreeing on 12. Here's the video:
The funniest part to me were the comments on Digg.
evilregis:
I hate to be a downer, but here in Canada hot dogs (Schneider's at least — Red Hots — the only ones that matter) come in 12-packs and Wonder sells 12-packs of buns to go perfectly with them. They also have 8-packs of buns for some unknown reason…
Mittens27:
We also have universal health care.
FritoPendejo:
We all know what whatever problems we may have, there is always going to be a Canadian that assures that Canada does not suffer from said problem. Thanks.
and for those who are hip to their math, it's least common multiple (40), not lowest common denominator (1).
Comments :
Comments Off
Categories :
Uncategorized