2
10
2009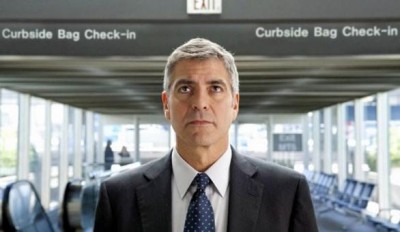 from screendaily
There's a new trailer out for a George Clooney starring, Jason Reitman (Juno, Thank You for Smoking) directed movie called Up in the Air which looks great. It also stars Vera Farmiga who I first noticed in UC: Undercover and she was also excellent in The Departed and Nothing but the Truth. It's about a man who travels very frequently for work and loves the thrill and the accumulation of points but who's missing his life.
I happen to travel a bit for work as well and it's funny because I was recently checking how close I am to Alaska MVP (23 of 30 segments or 15.8K miles of 20K needed) and also to Air Canada Prestige (17 of 25 segments or 19.2K miles out of 25K needed); those are both the lowest tier offerings but it is something because I've never made any airline status before and this year I'm close to making two.
I also keep up a map of all the airports that I've been to – I know I'm missing a few on here but this is a pretty complete chart. Should be fun to do some airport recognizing.