15
10
2009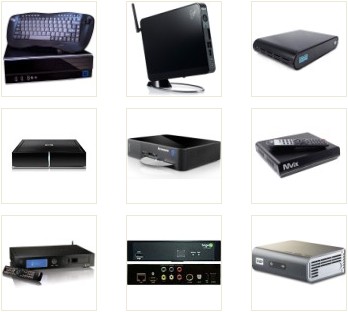 Presently, I'm loving my Xbox running XBMC to stream videos from my main PC to my TV. It allows me to choose which video to watch, pause, ff, delete, see more information, etc; it's awesome. BUT, it only supports standard definition (not HD).
I was curious to see what the next hardware step is for people who want to move past their SD with Xbox to some HTPC (Home Theatre PC) that supports HD and I was a little overwhelmed by the plethora of options without a real solid favorite. The ones near the end of the list (Apple, Xbox360 and PS3) are probably the more popular ones but they've each got some problems that prevent me from fully embracing them.
So, here's a list of all the boxes that I could find that support HD and network streaming; I have no idea which one I'd go for when I do have to make that decision – maybe something will lead out in front by the time I have to choose.

Whew – that was a doozy! Shout out to Lyf who I'm sure was the only person to actually read this post given the title – thanks buddy!