21
12
2009
Awhile ago, I got deeply into Desktop Tower Defense – you may remember all my posts on that game. Turns out that Kongregate has some other great online games too.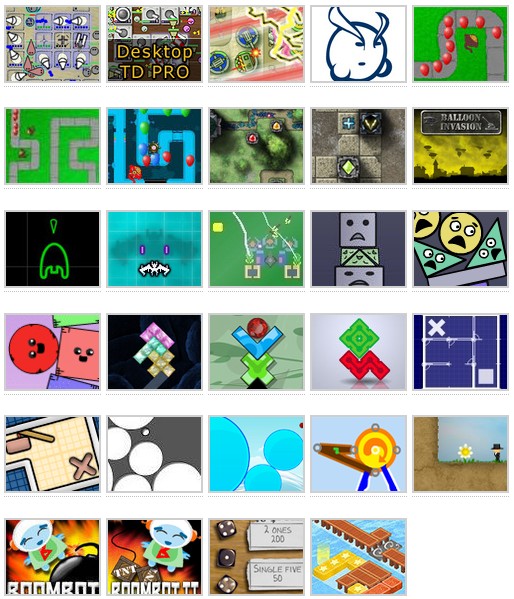 My favorites are of course the Desktop Tower Defense original and Pro games
Other Strategy/Desktop defense games that I like are Bloons Tower Defense 1, 2 and 3. Gemcraft and Gemcraft chapter 0. Whiteboard Tower Defense, Balloon Invasion and Onslaught2
Some top map plane shooter games that I like are Pixelvader, Upgrade Complete and Frantic
The Physics based puzzle games that I enjoy are Red Remover, Super Stacker 1 and 2, and Perfect Balance 1 and 2
I prefer the puzzle type games normally, and these are some of my favorites, The Company of Myself, Fantastic Contraption, Filler 1 and 2, and Zilch
Some puzzle games that are fun are Open Doors 1 and 2, Wooden Path, and Boombot 1 and 2, and 99 Bricks.
Happy Holidays!!
Comments :
Comments Off
Categories :
Uncategorized