29
10
2010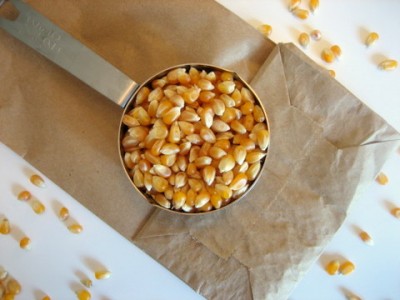 squawkfox via lifehacker
We don't have an air popcorn popper at our house, so we normally stick with the microwave kind (when we're not doing the delicious kettle kind). Heidi was always looking for microwave popcorn bags that are really low in salt, butter and as a bonus, organic. Those can be tough to find and when you do, expensive as well.
The overwhelmingly simple solution from here is to simply put 1/2 cup of popcorn into a brown paper bag, fold the end and put it into the microwave until it's done. You can even reuse the bag for next time!
This was big news in our house and the kids love popcorn during their videos so I thought I'd share the tip with my devoted readership.