15
02
2011
Thanks to the child-minding of both our parents, Heidi and I got to spend a child-less week together in Hawai'i last week which was wonderful and refreshing.
There were lots of highlights but I thought I'd mention the food ones while they're still somewhat fresh in my mind. In decending order of their awesomeness: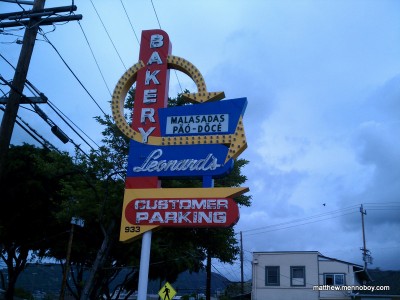 Leonard's Bakery had my absolute favorite delicacy called a Malasadas, a deep fried ball of yeast which got itself coated in a variety of flavored sugars. My sugar preference landed up being Li Hing Sugar (a plum based flavor) which was delicious. Out of the 6 days we were in Hawaii, I ended up going here 6 days; at a 45 minute walk each way that should speak to their excellence.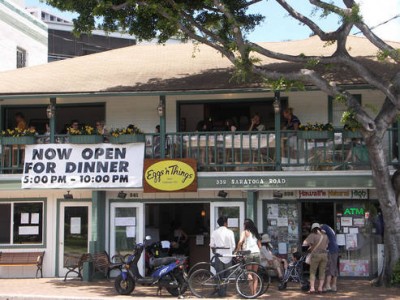 Egg's N Things was the only other restaurant that received repeat business from us. It's an excellent breakfast joint with big portions and great quality pancakes and omeletes. Yummy.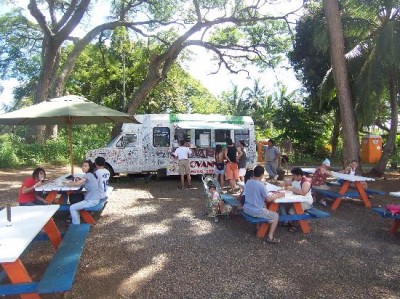 Giovanni's Shrimp Truck in Haleiwa made some of the most delicious garlic shrimp I've ever had, such large shrimp and so coated with garlic flavor, I had that taste in my mouth for a long time.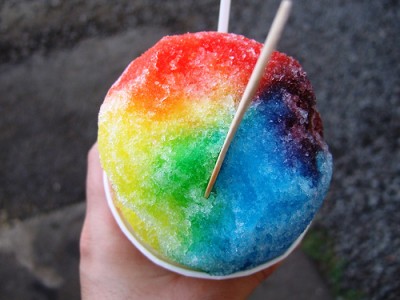 Matsumoto Shave Ice is the only place that we went back to from our last visit to Hawai'i 6 years ago. Locals and tourists claim this to be the best shave ice (similar to snow cones) on the island and I might agree were it not for another local favorite called Waiola Bakery and Shave Ice. Waiola had better quality shave ice which bore similarity to ice cream for its consistency but Matsumoto has larger quantities which is nice to have cause these things are awesome.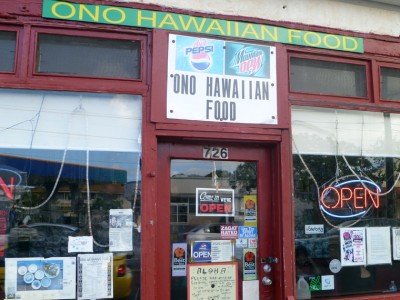 Ono Hawaiian Food served classic Luau food, without the show so the cost is much lower. This was a culinary highlight for me – amazing food and great ambiance.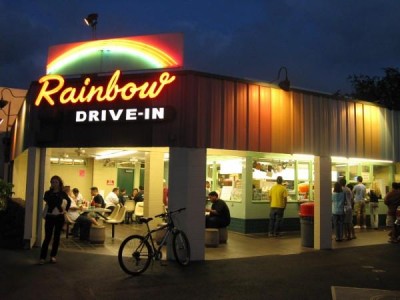 Rainbow Drive In serves classic Hawaiian plate lunches which, judging from the clientele, is very popular with the locals. Not the most healthy food, but massive quantities make this worthwhile.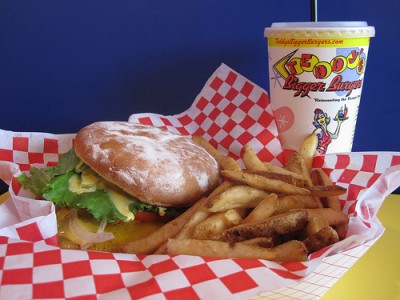 Teddy's Better Burgers gave me one of the most delicious burgers I've had, rivaling home-cooked and other good burger places. For a chain, this places has some good quality burgers, and the fries are amazing too!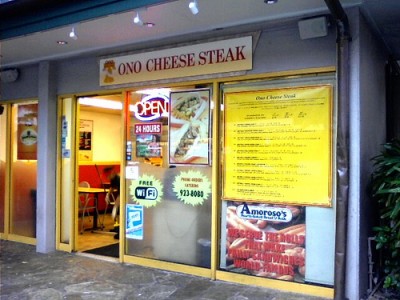 Ono Cheesesteak was a surprise for me as I just picked it because it was nearby at the time I wanted to eat and even though the service wasn't thrilling, the cheesesteak was amazing, rivaling the best one's in Philly itself.
Phew, this took a long time to write up, but I got to enjoy the Grammy nominated album by Broken Bells while doing it, it's very good!