2
03
2011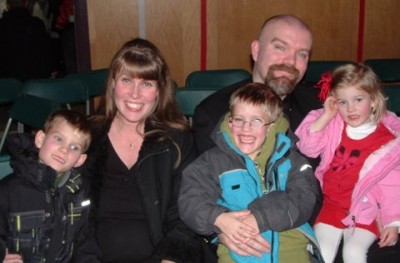 I've been closely following the heartbreaking case of the Bayne's for the last year and a half; for them it has been almost three and a half years of anxiety and judgment. I've been hitting refresh on their webpage for the last hour waiting to see if they're going to get their kids back from the government or if they'll potentially lose them forever.
Here's an overview of the situation which you can follow in greater detail at Dr. Ron Unruh's blog.
Paul and Zabeth Bayne's infant girl was injured by what they claimed was an accident in the home, a sibling falling on the infant. Attendant pediatrician made a diagnosis of shaken baby. RCMP investigation concluded insufficient evidence for charges. Director believed SBS diagnosis rather than the parents' explanation.

MCFD has authority to act on suspicion. Their three small children were removed by B.C.'s Ministry of Children in October 2007. Paul and Zabeth have maintained their innocence from the start. They have lost home and possessions to cover legal costs. MCFD applied for a CCO to legally keep the children forever. The Baynes obtained medical opinions that disputed shaken baby. During the year long trial Zabeth became pregnant. Their fourth child, Josiah, was born Feb 10th, 2011. MCFD took custody of him four hours after birth.

Judge Crabtree's ruling will be delivered March 2, 2011.
I want them to get their kids back so badly.
Comments :
Comments Off
Categories :
Uncategorized