20
03
2011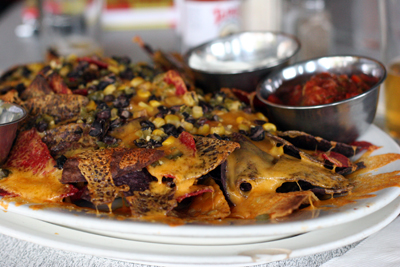 img from michellemeals
Heidi and I got to spend a day with each other in Vancouver for her birthday on the weekend, watching the excellent Ultimate Wave in Tahiti starring Kelly Slater in astounding OmnIMAX at Science World (the biggest screen ever – it fills up your entire field of vision).
We followed it up with a massive plate of nachos at The Foundation on Main and 7th and chased that down with some cauliflower curry on rice which together filled our collective very hungry tummies.
Thanks to Mom and Dad for making the kid-less date happen, it was so much fun!
Comments :
Comments Off
Categories :
Uncategorized